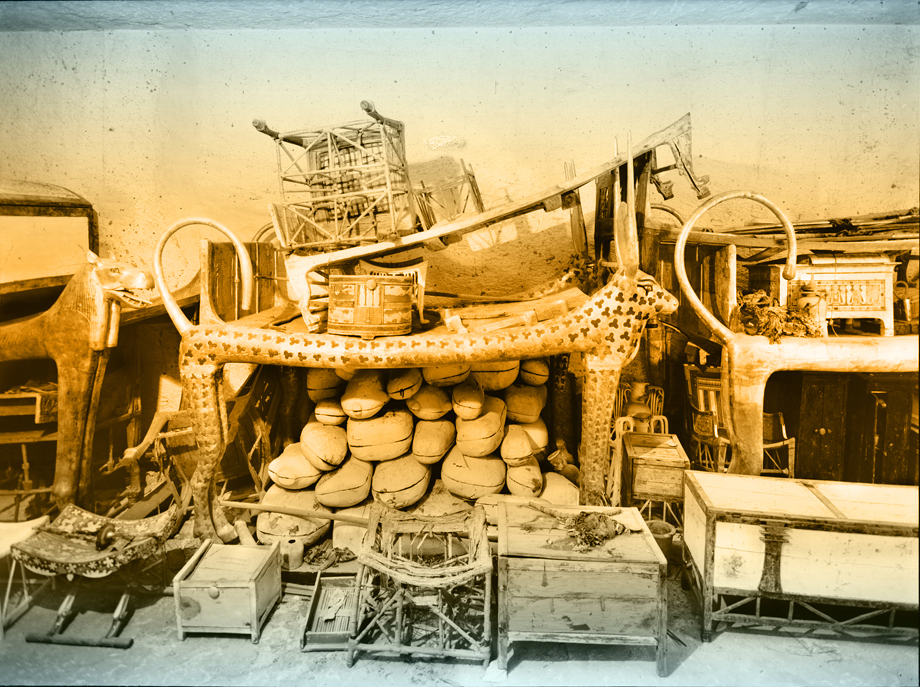 Can you see anything?
'Can you see anything?

Yes, wonderful things.'
On this day, 91 years ago, Howard Carter uttered arguably the most famous phrase in archaeology, and we thought they would be the perfect words with which to launch our blog today.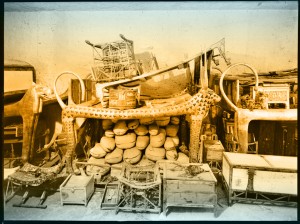 We are excited and delighted to share with you the news that next year, as part of our 75th anniversary celebrations, the Ashmolean Museum will be presenting 'Discovering Tutankhamun', an exhibition showcasing the work of the Griffith Institute and shining a spotlight on Howard Carter's records from the excavation of the tomb of Tutankhamun that are held here in Oxford. This will be the first time Carter's original records have been presented as a whole to the public. Visitors to the exhibition will enjoy the thrill of discovery, following in Carter's footprints via the documentary evidence, a silent witness to this archaeological event. Over the next few months we'll give you a behind the scenes peek at some of our everyday activities whilst also keeping you up to date with the latest on the exhibition and our anniversary news.
The Griffith Institute is a home for the study of the Ancient Egypt and the Near East in Oxford, and is the base for the University's longest running research project. At 115 years young, the mighty Porter and Moss Topographical Bibliography presents the inscribed resources of ancient Egypt and analyses the global publications on Egyptian sites and monuments, whilst its sister-project, the Online Egyptological Bibliography, is a bibliography in the entire subject area. The Archive is at the heart of our Institute. Reunited within these walls are the papers of Egyptologists who rubbed shoulders during a golden age of early Egyptology bridging the 19th and 20th centuries; Amelia Edwards, Sir Flinders Petrie, Francis Llewellyn Griffith (our founder), Jaroslav Černý, Percy Newberry, Howard Carter, Sir Alan Gardiner, and Jacques Jean Clère. These great scholars whisper through the stacks to one another, audible to our visitors who come to consult their words. Illustrations are integral to the history of Egyptology and our wonderful images include watercolours, sketches, sepia photographs, glass negatives, squeezes, and rubbings. We are committed to sharing the Griffith Institute's wealth of Egyptological treasures and hope you'll become as passionate about them as we are!