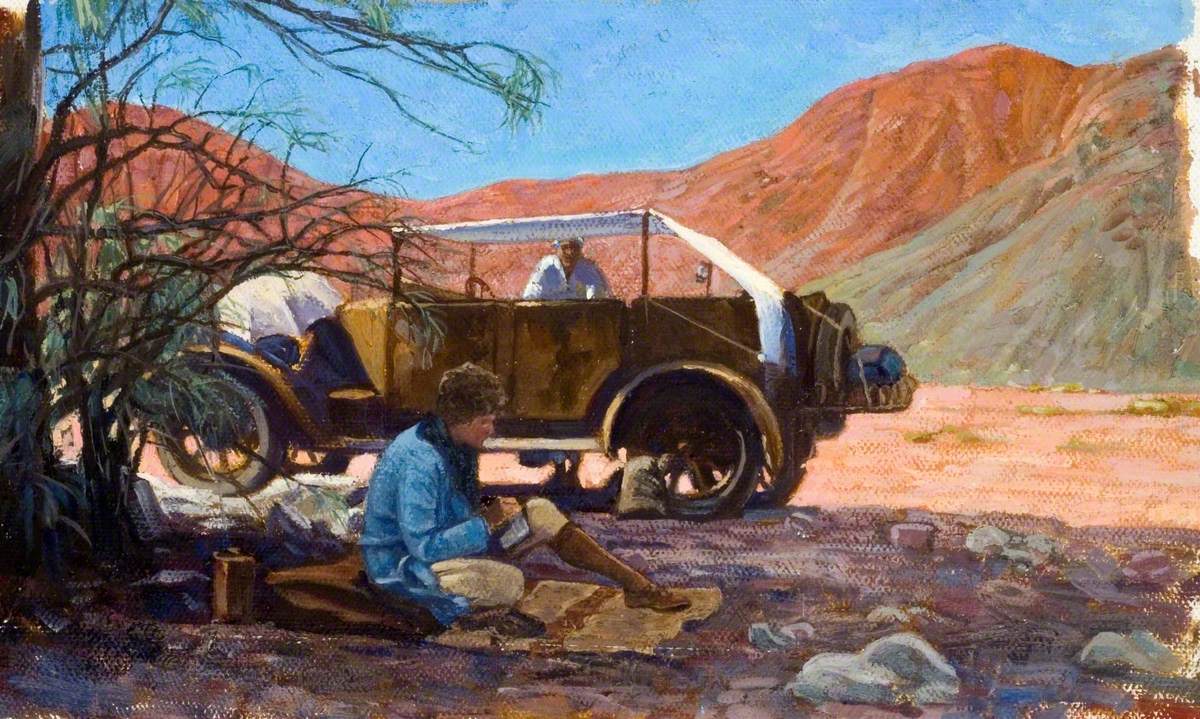 Clearing customs at Port Said and Alexandria
Author: Susan Biddle.
Next time you negotiate the Customs channels at an airport or dock, spare a thought for Myrtle Broome and Amice Calverley dealing with the piles of luggage required for a season at Abydos.
In 1929 all went smoothly at Port Said – a Thomas Cook representative met them on board to deal with unloading their luggage, which was dealt with at the Customs House by a man specially sent by the Director General of Customs, Eden Tatton-Brown. Myrtle's trunk and the other heavy luggage was registered straight through to Baliana, the train station for Abydos. Thomas Cook reserved a compartment for them on the train to Cairo and saw to the loading of their remaining suitcases. Amice and Myrtle repaid the Director General for his help when they invited him, his wife and children to lunch when they passed through Baliana in their private motor launch en route to Luxor in December 1929.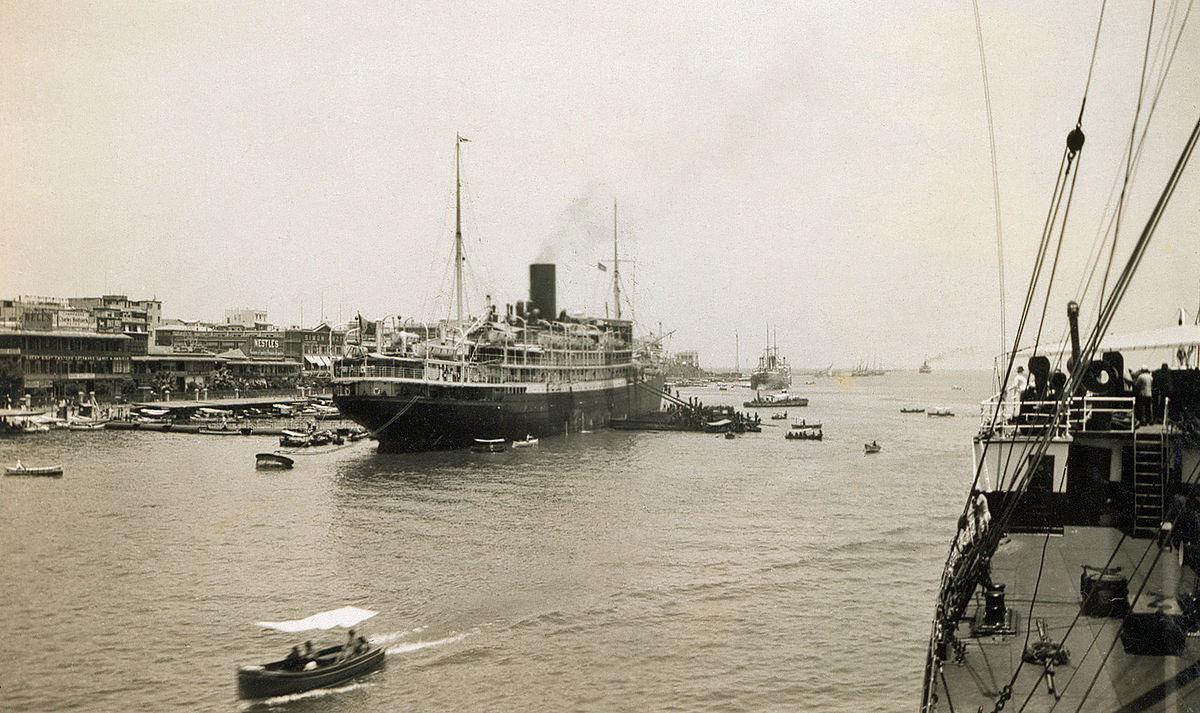 Myrtle, Amice and Hugh Calverley were too late to catch the 12.15 p.m. train to Cairo, so they adjourned to the Eastern Telegraph Hotel (perhaps the Eastern Exchange Hotel) for lunch and a rest. Amice and Myrtle then enjoyed a walk along the seashore collecting shells which Myrtle – optimistically! – planned to send home by post. Meanwhile Hugh met up with the padre of the English Church whom he had known when serving in Egypt (with the Essex Regiment) during World War I.
They all had a restful tea with the padre at 4.30 p.m., before he drove them to the station for the 6.15 p.m. train to Cairo.
In 1930, Myrtle and Amice sailed from Venice to Alexandria, where they collected Amice's Jowett car, known as "Joey", which had been shipped out in advance. Here they were helped through Customs by Mrs Tatton-Brown and her husband's secretary.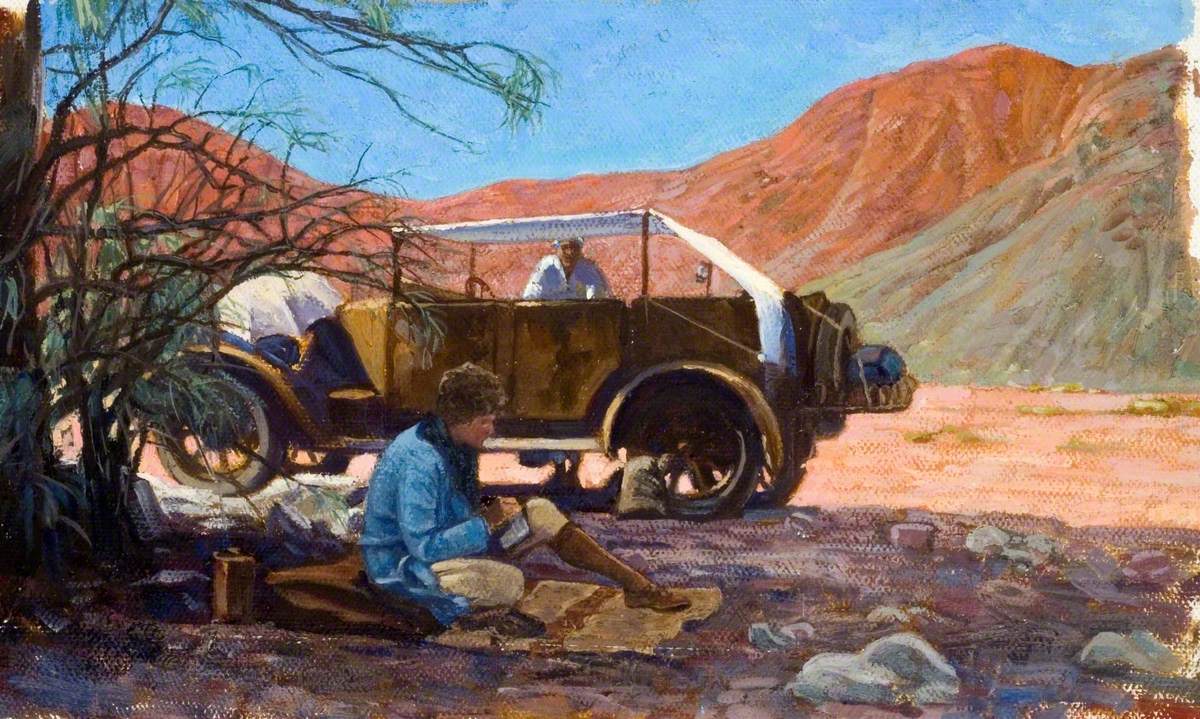 In 1931 Myrtle had to manage without Amice when, unusually delayed by fog, she arrived at Port Said at 8 p.m. on 30 October. Too late to deal with Customs that night, she left everything but her personal luggage there and spent the night at the nearby Marine Hotel. That year she had to deal with assorted cameras and other equipment for the season's work, and even with the help of a Thomas Cook representative, it was a long procedure to get it all cleared. By that time Myrtle knew what to expect, so she just sat and waited while "many papers had to be hunted up and read through, & many notes taken". All was completed in time for her to catch the 12.15 p.m. train to Cairo.
In 1934 Myrtle had again to deal single-handed with more than 25 cases of equipment for the season, as well as her own luggage. The SS Tuscania docked at Port Said late on 28 October, and all the luggage for about 80 passengers disembarking there was piled up together on deck for their owners to sort out. It took Myrtle about 1½ hours, and a lot of worried counting of cases, before she got the whole lot into the Customs Shed for the night. She could not have found this easy – when writing earlier to Miss Jonas, the secretary of the Egypt Exploration Society, to ascertain how many cases there would be, she had said she had a "positive dread of luggage bothers" and always travelled with as little of her own as possible. The following morning Amice arrived by plane, and the two of them spent 4½ hours getting all the luggage cleared through Customs. Myrtle was understandably annoyed that Amice, having driven everyone to work full tilt all morning, then dawdled for the last half hour so they missed the plane which would have got them to Cairo by 4.30 p.m., and had to catch the 6.30 p.m. train instead.
In 1935, Myrtle and Amice arrived late at Port Said on 27 October, so again spent the night at a hotel. Walking along the waterfront the following morning, Myrtle noted two Italian troopships en route to Italy, as well as an English warship and a French battleship; they were told that many Italian ships had passed through loaded with sick soldiers – one of the first references to the Italian invasion of Ethiopia, then known as Abyssinia. Mussolini had massed troops on the border throughout the summer of 1935 and had launched his full invasion in October.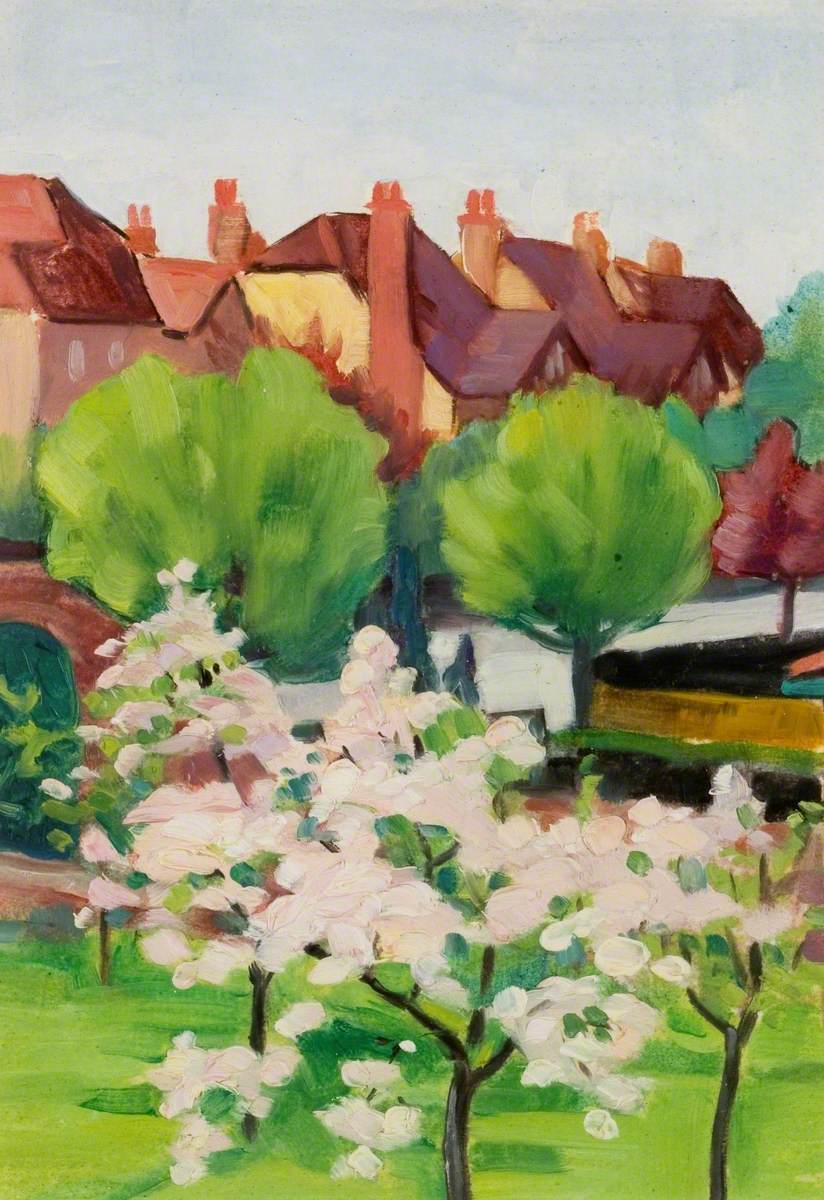 In 1936 Myrtle brought out cases of apples and pears to enjoy in camp, with mixed success. The apples arrived in good condition but the Doyenne du Comice pears had all rotted and the Winter Nelis pears were very ripe and had to be eaten quickly. She shared the fruit with the servants, but rather hoped Allah would not grant Mahmud's prayer that the orchard, presumably at the Broome family home Avalon, be doubled in size.
Sources: letters 29, 48, 93, 143, 294, 346, 381, 382.
With thanks to:
the Bushey Museum and Art Gallery, for Myrtle's paintings