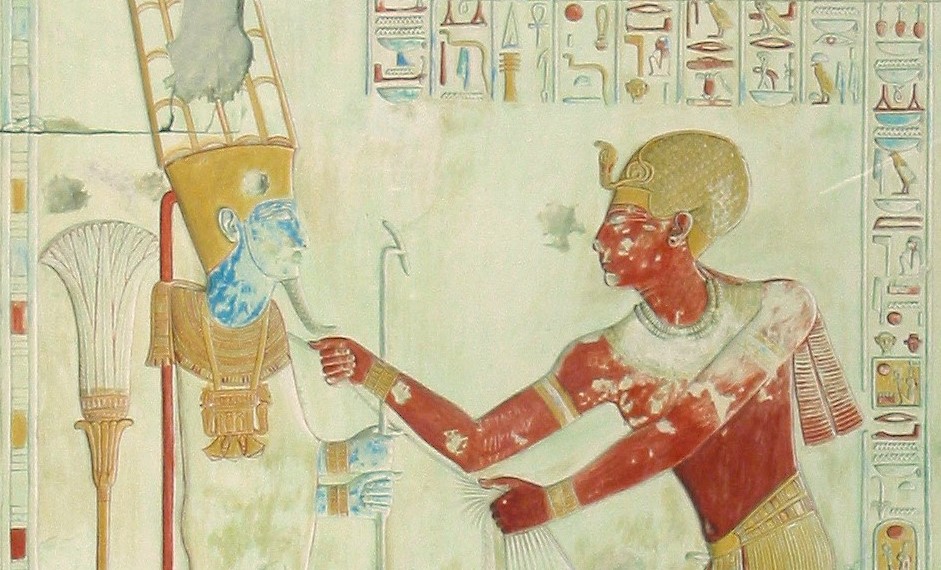 Mental health – 2
Author: Susan Biddle.
This post is the second of two looking at the impact that the intense work and isolated living conditions at Arabah el-Madfunah had on the mental health of some members of the team.
The team recording the reliefs of the Temple of Seti I at Abydos from 1929 until 1937 worked long seasons, usually from November until April or early May. Their close working conditions, relative isolation from the wider world, and the intense concentration required for the work all adversely affected the mental health of some members of the team. The strains on the team are apparent in Myrtle Broome's letters to her parents, as well as in Amice Calverley's correspondence with both Dr. Alan H. Gardiner, editor of the first three volumes of The Temple of Sethos I at Abydos, and Professor James H. Breasted, founder of the Oriental Institute of the University of Chicago, which was the co-organiser of the team with the Egypt Exploration Society.
In June 1934 Amice wrote to Professor Breasted explaining that she hoped "to be able to work for the whole of the coming season, but cannot promise to continue in other capacity than advisor & part Director of work after that". She proposed that for subsequent seasons she would oversee and plan the work, arrange the plates for publication, and record such parts of the temple that required special skill. For this she would go to Egypt for two months, but did not think she "could do much more owing to health: the strain & worry of these last 7 years has been such that I cannot continue heaving the full weight of direction & work much longer". She therefore proposed that the next season be devoted to training new team members to work alongside Myrtle Broome and herself. She explained that "the isolation of Abydos & the long season make it difficult to find people of character & temperament (let alone ability) suitable for the staff", but suggested three people whom she thought were "likely to prove satisfactory & able to continue the work". She thought these people would "get on well together & make a happy & congenial camp, being quiet, intellectual, well-bred & of a suitable age". If her suggestions were not adopted, she would finish the work for the current (third) volume of The Temple of Sethos I at Abydos "& then not undertake any further Vols in my present state of overtiredness & strain".
One of those whom Amice suggested was Dr Otto Daum of Vienna. He had worked at Giza and Philae with Professor Hermann Junker, who collated Amice and Myrtle's work at the end of the season. Otto was then "a man of about 45, very quiet & serious (& of good constitution). He has a wife & 3 sons in Vienna to support". Otto's work lived up to expectations, with Amice reporting to Professor Breasted on 7 December 1934 that he was "doing beautiful work & it is a great satisfaction to have the services of a draughtsman who has a thorough knowledge of what he is drawing".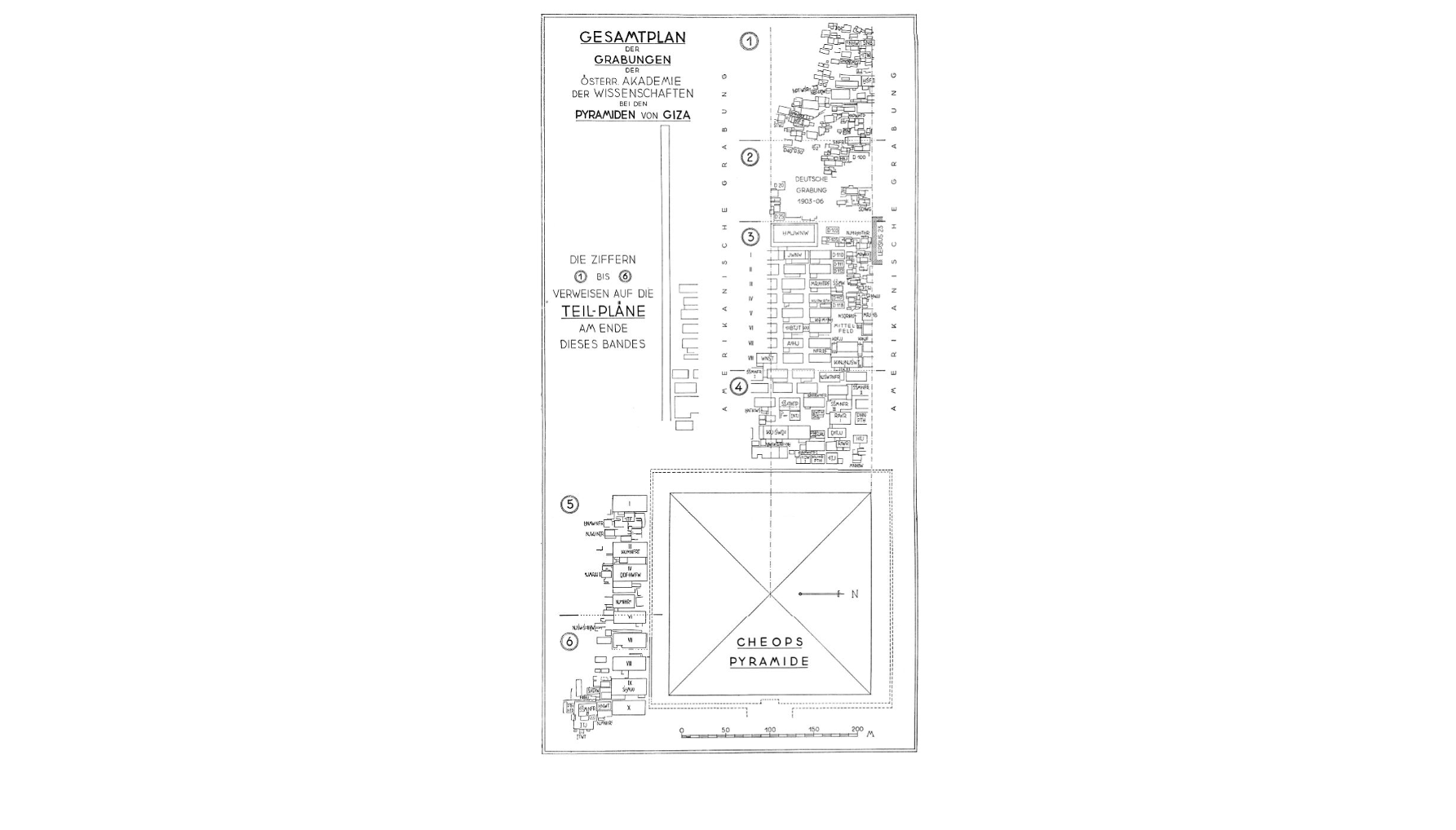 However hopes of Otto Daum's mental resilience were not fulfilled. By the end of his first season, Myrtle told her mother (16 April 1935) that "Otto has been rather out of sorts lately. Very depressed & nervy. Amice has been very worried about him & will be glad to be relieved of the responsibility". Over the summer Amice made enquiries about Otto's health, having discovered that (as she told Dr Gardiner) he had a "tendency to neurasthenia, which took the form of an obsession for jumping off heights whenever he was feeling agitated or frustrated". Amice was assured by Otto's wife and the Daums' medical advisers that "the condition was mainly caused by the anxiety during the political disturbances in Austria & that, having had treatment during the summer, in their opinion he should be fit to continue at Abydos".
Otto duly returned the following season, and on 3 November 1935 Myrtle writes: "Otto seems very well & quite pleased to be at work again". However a little later Amice reported to Dr Gardiner that "after about three weeks I noticed that he was getting slower & slower & practically no work was getting finished – it appeared to me that he was fiddling over details which were not necessary & I tried to show him a quicker way of doing the work – also he was not putting in nearly as much time as we did & I felt that I had to point this out to him". Otto was annoyed at the time, but Amice thought he subsequently worked much better. However just before Christmas matters came to a head. A setback to his work plans "produced a mental crisis", causing Otto to jump from a low wall in the temple, as a result of which he broke his leg and wrist very badly. Myrtle had noticed he had been limping, and she and Amice suspected he had already tried jumping and previously weakened one foot, causing him to land clumsily on this occasion.
Amice told Dr Gardiner that "even if he recovers before the end of the season, the conditions at Abydos will not be suitable for him to continue work here". Amice had been in Cairo at the time of the accident, so Myrtle had had the full responsibility of dealing with the immediate crisis. However in January 1936 Amice told Dr Gardiner that she would "be returning in March, though Miss Broome will stay on till April", explaining that she (Amice) had a lot of work to do in England during the summer and "also I'm feeling rather overdone with the anxieties & continued slogging at the work". Knowing what we now know of events in Austria, it is perhaps not surprising that Otto should be suffering from stress as a result of the political situation in the mid-1930s. When discharged from hospital, he convalesced with Hermann Junker, who was still working at Giza. The two seem to have been friends, as well as working colleagues. When Otto married Ada Czermak in July 1918, the officiating priest was not the local priest but Hermann Junker, who had entered the Catholic priesthood before devoting himself to Egyptology.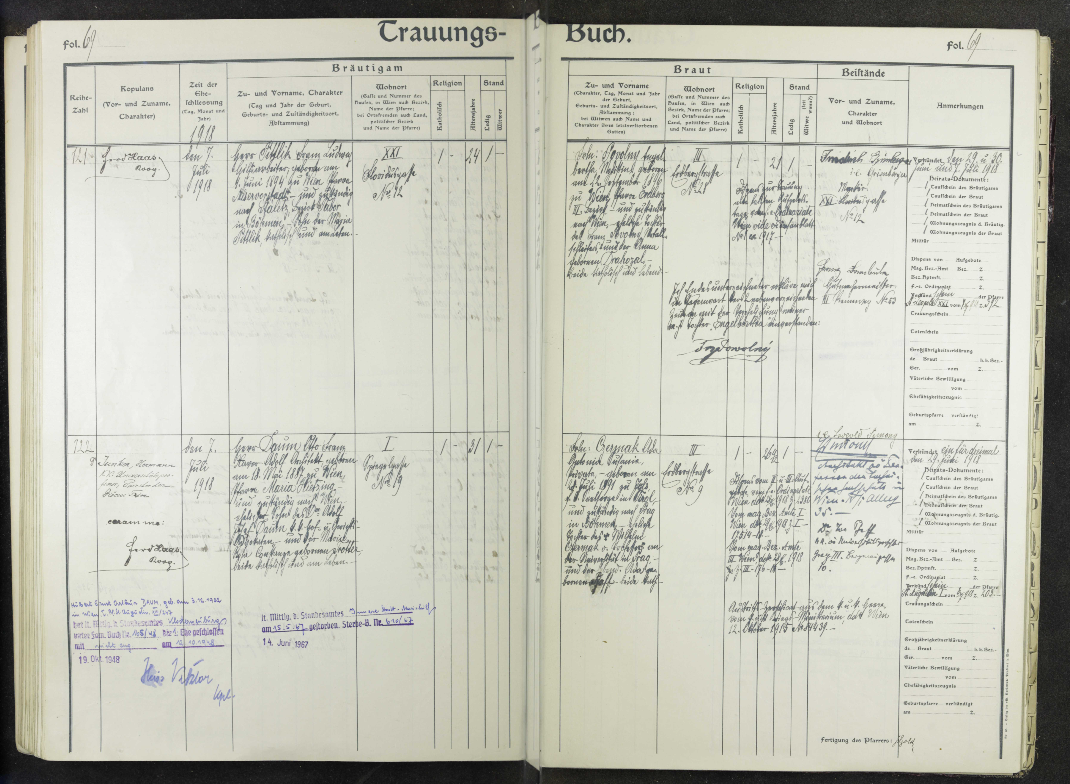 Otto's last appearance in Myrtle's letters was in her final letter to her mother, written whilst driving back across Europe with Amice at the end of their 1936–1937 final season. They stopped in Vienna but did not see Otto as "he was in the country with his family but I hear he is very well".
Two of those recruited for the 1934–1935 season to help prepare the drawings were less experienced, and Amice and Myrtle spent longer directing them than it would have taken to do the work themselves, which Amice at least found a cause of stress. On 30 November 1934 Myrtle told her mother that "Amice is getting very worried by the inability of the uninitiated to even see hieroglyph forms correctly, let alone copy them. I do hope she is not going to get nervy & jumpy so early in the season". By 17 December Myrtle indicates that Amice had "worried herself into one of her states of nervous prostration". Fortunately, a week away from the camp, working on enlargements of photographs at Chicago House in Luxor, proved restorative. These two recruits were not invited back for subsequent seasons.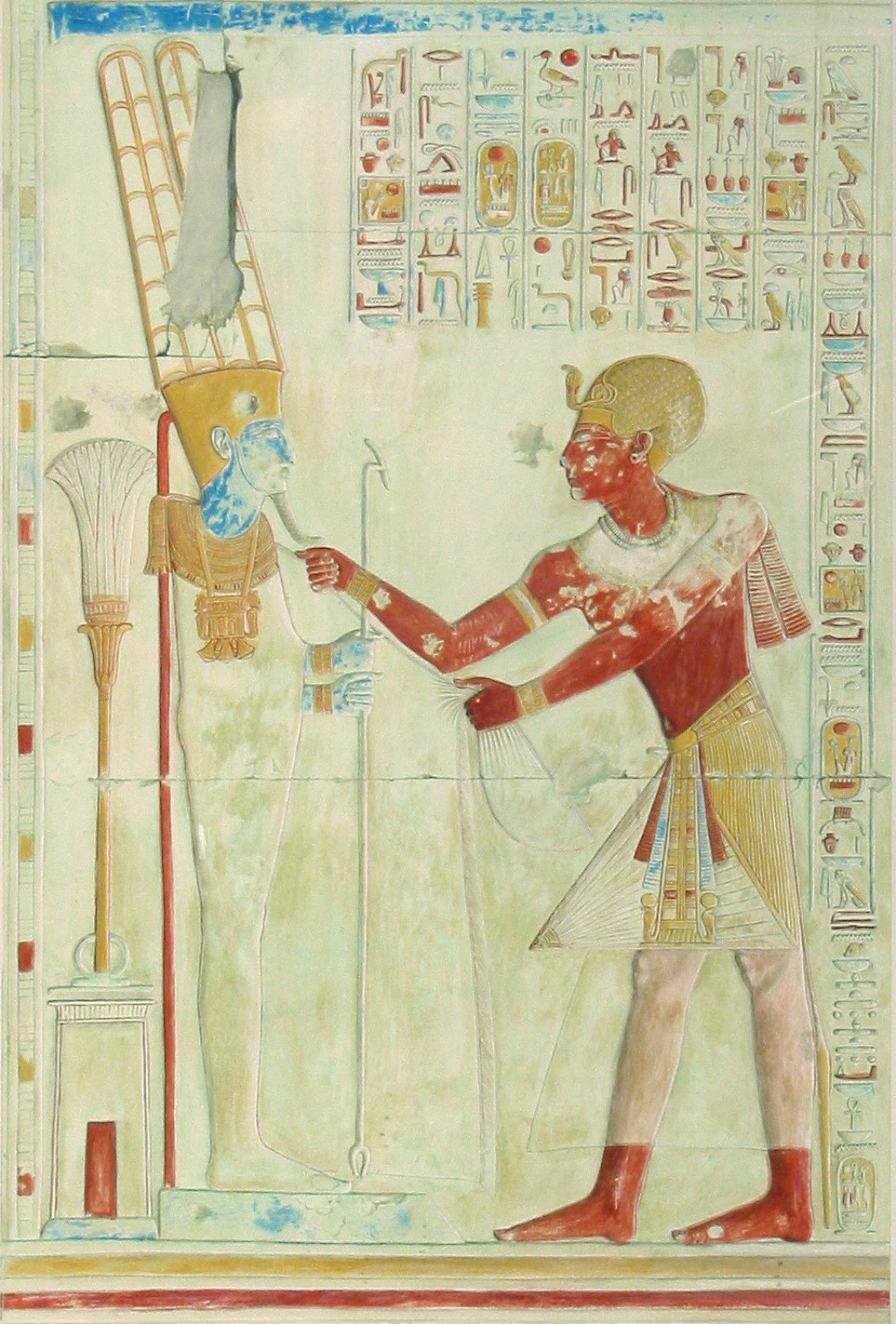 Some mental stresses were not work-related. In March 1930 Myrtle told her mother that they had guests, including a "doctor who is Miss C's [Amice Calverley's] prospective fiancé. Her aunt is hard at work matchmaking & Miss C is hovering on the brink. She isn't a bit anxious to be married, in fact has done her best to avoid it so far, but this time it seems relations & circumstances may be too much for her". Shortly afterwards, when returning from a few days' break staying with Guy and Winifred Brunton, Myrtle found a note from Amice saying that "she had broken her engagement definitely & had run away to friends in Alex [Alexandria] so as to avoid seeing the man in case he came here after her". Myrtle told her mother that "I was truly glad. I didn't like him at all & I do like her very much indeed. She wasn't a bit fond of him, but her aunt was all for it as he has money & [a] good position. She had manoeuvred things very cleverly & started gossip in Cairo & all that. The strange thing about it was that Miss C has said all along that he has a strange effect on her when she is with him. She has no will of her own but has to agree to all he suggests, & afterwards she hates herself for being a weak fool as she calls it. Three times she has gone with the definite intention of refusing him definitely, & each time has been obliged to say 'yes' instead. Things were in this state when he came here for a visit … While he was here she was like a person in a dream, neglected her work, went about with him, did everything he suggested, as if she were a young girl with her first sweetheart. But he hadn't been gone more than a day when she suddenly woke up & had a positive horror of him & everything connected with him. It was a pretty clear case of hypnotism. He is a psychoanalyst & while he was here he boasted of being able to control people by hypnotic influence & make them obey him without them knowing anything about it. So now she realizes the only thing to do is to absolutely avoid him".
Amice agreed she had had a lucky escape, telling Dr Gardiner that "under engaged conditions the man has proved impossible … I'm only thankful that I found out in time & have been able to escape before it was too late". She was "afraid I haven't much of the barn yard fowl in me & [the] prospect of being shut up with someone who showed no interest in anything I liked was pretty miserable"; it was "a great relief to be once more a wild & free bird – free to fly wherever the winds dictate – or to dwell with the other bird inhabitants of Seti's temple".
It seems that, if Amice had accepted the marriage proposal, she would have resigned as director of the Abydos project, and proposed to try to persuade Myrtle to take over the role. A couple of letters later, Myrtle told her mother: "I am very much relieved the post of Director is not vacant. I do not at all wish to have the handling of large sums of money … It is very nice to feel I should have had the offer. As it is, I am more than content with my salary and nothing could make up for the loss of such a delightful companion, & it is lovely to feel we can carry on together in the future".
Sources:
Letters: 68, 72, 74, 303, 307, 309, 319A, 336, 346, 364, 415.
Gardiner MSS 43 – Calverley Correspondence, Letters 83, 84, 87, 94, 101, 160, 161.
With thanks to: